Small & high street digital printers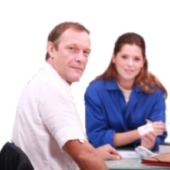 For the small digital printshop, Printsum offers a range of often surprising solutions to problems you may not know you had.

How about prospecting your customer base to help you maintain turnover in a troubled market ?

How about help with negotiation?

So you've quoted that job on the basis of your usual price list, but the customer says "It's too high. I can get it cheaper elsewhere." How much can you really cut the price while still maintaining a profit? And how can you price those bigger jobs accurately?

Sure, many jobs are instant till-based transactions, but larger jobs need proper administration, such as formal quotations, job sheets, invoices.

Our software is designed to take much of that load off your shoulders. You'll wonder how you ever managed without it. The good news is that you only have to use the parts you want. The rest is all there for you to grow into.